Remodel Mastermind LLC. | Web Designer and Developer ​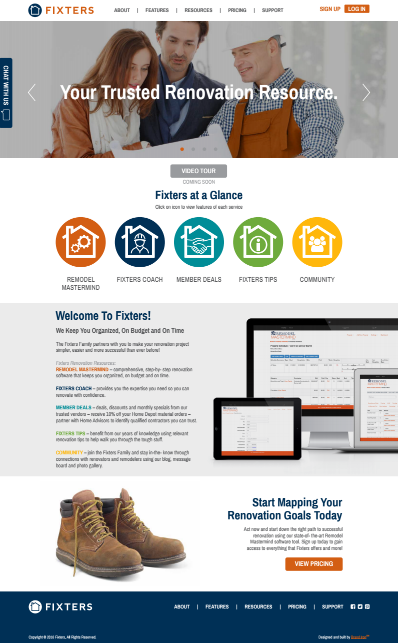 Web App: At first, the first generation was a spreadsheet app. I pitched a full-fledged app with a better user experience. The Fixters partnered with Home Depot and Home Advisors. The application provided real estate flippers a quick scope project estimate on potential properties. With 10-15 minutes, a user can find out how much the cost and profit margin would be for one home. Service extended with links to building materials for Home Depot and suggested contractors provided by Home Advisors.
Challenge: This was the first app of its kind within the industry. There was also a range of user-profiles from builders to real estate agents with different demographics and tech skills and user stories for the app.
Approach: Simplicity was a main focus. UX Research was extensive with the industry, professionals involved and similar competitors. I constructed different journey maps for each type of user and their end goal/output with their app experience. 
What I did: As a web designer, I researched and created user personas. From the data, I created the UX wireframe for the Remodel Mastermind tool.
With my front-end developer background, I used HTML, CSS, Javascript, and JQuery to create the design online with a .NET environment.
Other projects:
Marketing Website: Fixters.com was a Colorado start-up under the ownership of Remodel Mastermind LLC. The mobile and website app was the swiss-army knife for house flippers. The developed app managed, tracked and predicted profits on real estate investments. The target users were real estate agents to developers to mom-and-pop flippers.I also coded and managed changes for the marketing website Fixters.com using WordPress, PHP, HTML and CSS.
View: Overview UX Presentation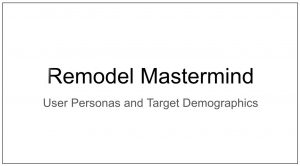 Project Mockup