Fixters.com
Remodel Mastermind LLC. | Web Designer and Developer ​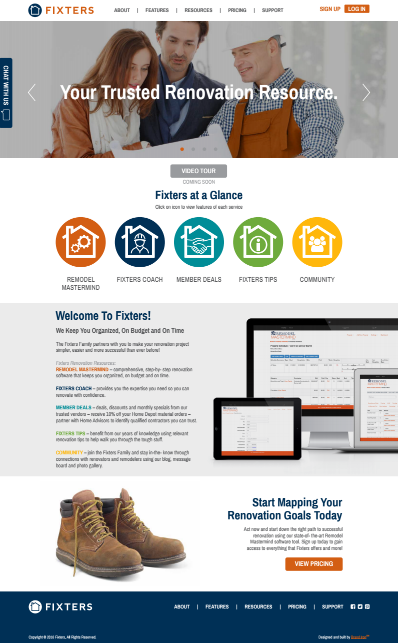 Website: Fixters.com was a Colorado start-up under the ownership of Remodel Mastermind LLC. The mobile and website app was the swiss-army knife for house flippers. The developed app managed, tracked and predicted profits on real estate investments. The target users were real estate agents to developers to mom-and-pop flippers.
What I did: As a web designer, I researched and created user personas. From the data, I created the UX wireframe for the Remodel Mastermind tool.
With my front-end developer background, I used HTML, CSS, Javascript and JQuery to create the design online with a .NET environment.
I also coded and managed changes for the marketing website Fixters.com using WordPress, PHP, HTML and CSS.
View: Overview UX Presentation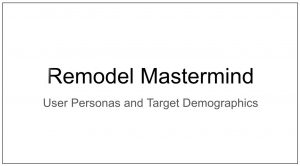 Project Mockup